Turnersville Chiropractic: About Eulo Chiropractic Center And Staff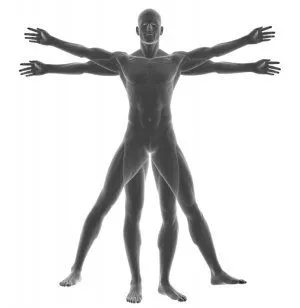 Our Eulo Chiropractic Center staff is happy to welcome patients, both new and established, to our website's "About Us" page. Our chiropractic clinic serves the Turnersville area as well as the nearby communities of Williamstown, Washington Township, Sewell, Sicklerville, Franklinville, Blackwood, Glassboro, Pitman, Erial, and Clayton.

Eulo Chiropractic Center Staff Members
Dr. Christopher Eulo heads up the staff at our clinic and has been practicing as a chiropractor in the Turnersville area since 1993. Dr. Eulo learned what the care of a chiropractor can do when he was a young man suffering from extremely painful headaches and severe allergies. While most doctors were unable to help him and prescription medications were only a temporary solution, a chiropractor provided him with an avenue of long-term natural healing that he had not previously known existed. With his chronic headache and allergies now resolved, Dr. Eulo became committed to pursuing a career in the chiropractic field so that he could share this non-invasive type of healing with others.

Since active rehabilitation exercises are often a beneficial therapy for our Turnersville patients, Dr. Eulo to custom design and target rehabilitation exercises to meet your pain relief needs. This collaborative relationship allows Dr. Eulo to carefully manage the benefits of this hands on treatment and to re-evaluate it as your needs change.
Pain Relief, Back Pain, Nutrition, Weight Management, and More
Dr. Eulo and our Turnersville staff provide a wide range of care for patients. The chiropractor commonly treats patients in need of pain relief, those who have suffered personal injuries, headache sufferers, back pain, neck pain, sciatica, and virtually any condition causing pain or discomfort in the body. We also provide help with nutrition, weight management, and overall wellness.
One of the cornerstones of this brand of non-invasive care is that the problem or condition must be addressed at a base level. We effectively treat back pain, headache, neck pain, and other conditions and provide pain relief or long term results by seeking the area where the problem originates from and curing the pain condition there. We use hands-on gentle spinal manipulations, and strengthening exercises to help our patients achieve a pain-free life. Since living pain free is always easier when the whole body enjoys a state of wellness, we help patients to feel, and look, better overall. The results speak for themselves! Call us today at
856-269-4567 to schedule an appointment.