Eulo Chiropractic Center welcomes residents of Sewell who are searching for natural whiplash treatments. Our Sewell chiropractor, Dr. Christopher Eulo uses a holistic chiropractic approach to help you recover quickly from auto accident injuries including whiplash. If you have been involved in an auto accident, we encourage you to speak with Dr. Eulo as soon as possible for an accurate diagnosis and treatment of your injuries. Even if you are not experiencing pain, Dr. Eulo examines your neck and back to prevent future discomforts or long-lasting pain that may result when an injury is left untreated. At Eulo Chiropractic Center, we use your body's natural healing strengths to repair your injuries. This means that you do not incur any medication or surgery side effects. All our care services are non-invasive and natural.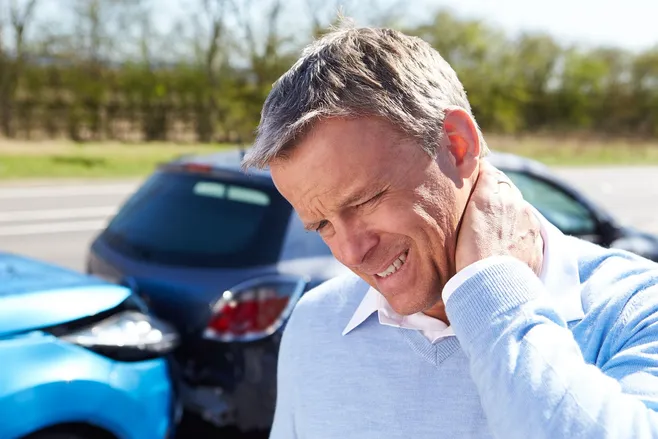 What is Whiplash?
Whiplash is an injury to your neck that occurs when your head is quickly thrown forward and backward.
Some of the symptoms of whiplash include:
Neck pain or pain across your upper back
Headaches
Blurry vision
Confusion
Fatigue or irritability
Dizziness
Limited ability to turn your head or to look up or down
Why Does Whiplash Happen?
Whiplash typically occurs in a car accident if you are rear-ended or rear-end someone else. The dramatic stop of automobile movement may not stop your body from moving forward or backward and as this happens, your neck may sustain an injury. The muscles, ligaments, tendons and vertebrae of your neck are dramatically forced out of a proper alignment.
Why It's Important to be Treated Immediately
If you are experiencing any of the above symptoms or more and have recently been in an auto accident, please schedule an appointment to see Dr. Eulo. The sooner our Sewell chiropractor evaluates your whiplash symptoms and discovers the exact source of your discomfort, the sooner you can be on the road to recovery. In addition, when you receive chiropractic treatment soon after a car accident, you are less likely to experience lasting discomfort.
How a Chiropractor Can Help Treat Whiplash
A chiropractic examination and treatment for whiplash ensures that your neck is healing in a healthy position. For example, if a vertebrae has shifted out of alignment during the collision, Dr. Eulo gently guides the vertebrae into place. This reduces muscle strain and nerve damage. These chiropractic adjustments for whiplash are a gentle way to eliminate whiplash symptoms by positioning your neck and back into a natural alignment. Proper positioning allows for strong circulation and nerve signal flow which speeds your recovery. Dr. Eulo may also show you corrective exercises to restore your mobility and strength.
Contact our Sewell Chiropractor for Whiplash Relief Today
Chiropractic care for whiplash is a natural and holistic way to repair your injury. You do not have to suffer with the pain, limited mobility or inflammation that may accompany your whiplash injury. Our Sewell chiropractor, Dr. Christopher Eulo has a variety of natural techniques to eliminate pain and return you to full health. You may also find that your overall health improves once you begin chiropractic care. We offer a new client special. To learn more or to schedule your appointment, please contact us today at 856-269-4567.