The Role of the Chiropractor in Ensuring Quality of Life
Many people view chiropractic care as little more than an interesting option for providing occasional neck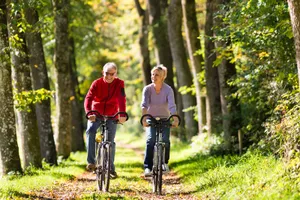 or back pain relief -- when in fact it can play a much more significant role in their health and wellness than they imagine. Timely, regular care from our chiropractor, Dr. Chris Eulo, can help arrest or reverse back pain and other discomforts before they become an enormous drain on your pocketbook and quality of life. In fact, routine chiropractic evaluations and incremental wellness care can help prevent those aches and pains from developing in the first place.

When individuals first experience a nagging, non-urgent form of pain such as tendonitis, neck pain or back pain, they often choose to wait and see if it gets worse before seeking clinical pain relief. This "wait and see" approach, however, can prove counterproductive for a variety of reasons. For one thing, many pain-causing conditions will only grow progressive worse the longer you wait to see a chiropractor. These ailments can develop to the point where you are practically disabled, by which time you may be missing valuable workdays and requiring painkillers to cope with the symptoms. Soft tissue injuries can develop adhesions, collections of scar tissue that aggravate your pain while making genuine healing impossible. We urge people suffering from any type of injury or pain problem to schedule an evaluation at our office as soon as the problem manifests itself. This allows our chiropractor to detect the precise cause of the symptoms and administer the necessary adjustments and supportive therapies to keep things from getting more serious.
Chiropractic treatment also provides you with naturally effective pain relief so that you do not have to rely on drugs or resort to invasive surgery. There are many obvious advantages to this approach. Major surgery to correct a musculoskeletal or neurological problem creates its own injury in the process, requiring post-operative recovery periods that can keep you away from your job. Painkillers only dull the symptoms without addressing their causes, meaning that you may have to take them for an extended period or even for life. Chiropractic care addresses not only the pain but also the underlying source of the pain. By correcting spinal misalignments and disc problems that pinch major nerves, for instance, our chiropractor can provide lasting pain relief without the expenses, recuperation downtime, or endless prescription refills of traditional methods.
Natural Care for Washington Township, Turnersville and Sewell
The best way to treat health problems is to prevent them altogether, and this is another reason for regular chiropractic care. Periodic evaluations can help us ensure that your spinal alignment is correct and your nervous system is working perfectly. This not only helps prevent back pain or other discomfort, but it also ensures a higher state of overall wellness. If you live in the Washington Township area and surrounding communities of Sewell, Turnersville, Williamstown, Blackwood, and Glassboro, contact Eulo Chiropractic for an initial consultation at 856-269-4567 .