Headache and Migraine Relief
A headache and a migraine are neurological conditions causing pain that can be mild to intense. Those who suffer from migraines experience can more intense pain than a typical headache, commonly described as a pounding or throbbing sensation in the head. Other migraines symptoms include nausea, light or sound sensitivity, and vomiting.
Though there is no cure for migraines, chiropractic care can help reduce the pain and can help reduce how often patients experience migraine pain. Our chiropractor at Eulo Chiropractic Center in Sewell, NJ, understands relief from migraine pain and can help provide an ongoing treatment plan to help reduce the associated pain and symptoms.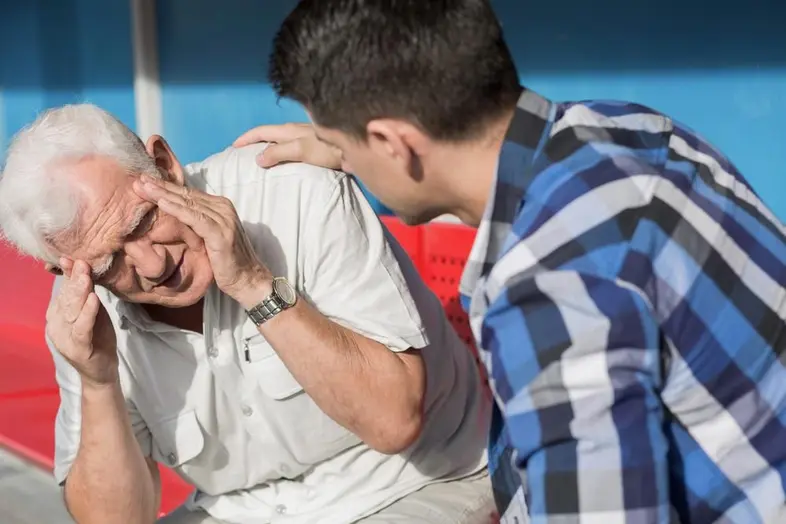 Common Causes of a Headache and Migraine
Chronic headaches or migraines can have various causes, and sometimes the reason is based on a person's lifestyle, medical history, family history, stress, or an injury. Lifestyle causes of headaches and migraines can include skipping meals, drinking lots of caffeine, excessive alcohol use, changes in sleep patterns, and potentially more. Genetics and family history can be risk factors for migraines among many individuals. Someone who is under a lot of stress at work or suffering from chronic anxiety is more vulnerable to suffering from headache pain. Additionally, changes in weather, such as air pressure, humidity, and temperature, can trigger the onset of a headache or migraine.
Chiropractic Care for Headaches and Migraine Relief
Chiropractic treatment can help provide relief from the pain associated with headaches and migraines. Lessening the tension in the neck, shoulders, and back muscles can help relieve stress and strain at the base of the head, reducing headache pain. Also, a spinal adjustment can help return all the joints in the body back to their natural position, which can help alleviate stress and tension that can lead to headaches and migraines.
Chiropractic care also focuses on whole-body health. If the migraines are triggered by food, our chiropractor can offer diet suggestions to help remove the foods triggering the headaches.
Get Chiropractic Care for Headache and Mirgraine Relief from Our Chiropractor
If you are suffering from a headache or migraine, you might be able to seek pain relief through chiropractic care. Our chiropractor at Eulo Chiropractic Center in Sewell, NJ, can provide you with an individualized treatment plan to help relieve your pain. Our chiropractor helps to seek the root cause of the chronic headache or migraine and works to treat the cause and not just the symptoms. Call our office at (856) 269-4567 to schedule an appointment.