Sciatic Nerve Treatment from Your Sewell Chiropractor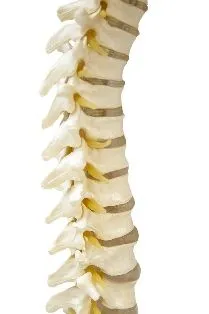 At Eulo Chiropractic Center we educate patients on many facets of health and wellness. Many do not realize that pain in one area of the body can by caused by a spinal misalignment or muscle spasm somewhere else. This is especially true with the
sciatic nerve
, which is the longest nerve in your body. Starting in the pelvic area of your lower back, the
sciatic nerve
runs through your hips and buttocks and branches down into each leg. Within each leg smaller nerve branches provide feeling in your thighs and feet, and control your lower leg muscles.
When any part of this system is compressed it is referred to as a pinched sciatic nerve, and the associated pain is called sciatica. Those who are experiencing sciatica often describe it as a sharp pain or burning sensation that starts in the lower back and radiates down into the legs. They find it difficult to stand, sit or lie down without pain. It may also be accompanied by a tingling sensation, numbness or muscle weakness.
You may experience a pinched sciatic nerve due to a number of reasons. The most common cause is a bulging or herniated disc in the spinal column which is applying pressure to the nerve. Your spinal column may be out of alignment due to a sports-related injury, an auto accident, or a workplace injury. The piriformis muscle also lies directly over the sciatic nerve. When this muscle becomes tight due to stress or overexertion it may cause undue pressure on the nerve. Some people with weight problems might find that their weight can apply additional pressure in this area.
Relief from Back Pain Due to a Pinched Sciatic Nerve
If you are looking for relief from back pain associated with sciatica, our chiropractor has a number of sciatic nerve treatment options available for our patients from the Washington Township area and surrounding communities of Sewell, Turnersville, Williamstown, Blackwood, and Glassboro. Dr. Eulo will first examine you to determine the exact cause of your pain and ask you about any events or lifestyle factors that may be contributing to your pain. If he finds that your pain is related to sciatica he will recommend a whole person approach to treatment.
Our non-invasive treatment regimen might include chiropractic care to help bring your spinal column back into alignment and relieve any pressure caused by a herniated disc. If your pain is related to a spasm in the piriformis muscle, we may recommend active rehabilitation exercises to loosen the muscle and alleviate pressure. If your sciatica is related to a weight issue, Dr. Eulo may recommend our "Take Shape For Life" weight management program to provide relief from back pain. As a chiropractic sports physician, Dr. Eulo can also work with athletes who may need sciatic nerve treatment due to a sports injury.
If you're suffering from the pain of sciatica, Eulo Chiropractic Center invites you to discover what chiropractic wellness can do for you and contact 856-269-4567 today.