Lower Back Pain Treatment from our Sewell Chiropractor
When you're suffering from lower back pain, you may feel as if your entire daily routine has been taken away from you. At the same time, however, it's understandable that you might be leery of drastic solutions such as major spinal surgery. Our Sewell chiropractor at Eulo Chiropractic Center, Dr. Christopher Eulo, can help you overcome your lower back pain through natural, non-surgical therapies.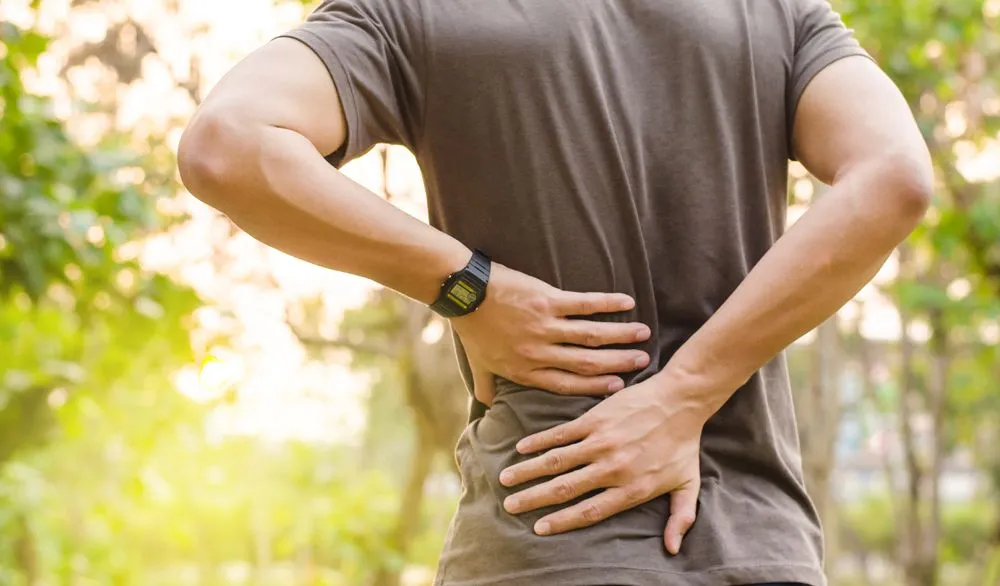 What's the Reason Behind Your Lower Back Pain?
Sometimes the cause of lower back pain seems clear enough, while in other cases you may feel as if you're suddenly attacked by it for no obvious reason. For instance, an auto accident injury may cause immediate pain, or the shock of the incident may delay the onset of your symptoms for some time afterward. Collision force may push the lumbar vertebrae out of position and cause the discs in that region to herniate outward, causing severe spinal joint pain and stiffness as well as nerve impingement. (If the disc presses on the sciatic nerve roots to produce sciatica, you may also experience leg pain.)
An unfortunate fall or unwise lifting attempt in the workplace may cause similar damage, along with strained muscle in the lower back. Pregnancy is another clear-cut cause of lower back pain as the abdomen gains weight, shifting the lower spine forward. On the other hand, your "sudden" back problem may be the result of a long-standing health issue. Examples include:
Flattened, bulging discs that pinch nerves and strain the spinal joints
Spinal osteoarthritis
Obesity, which places extra stress on the spinal column
Spinal stenosis (reduction of the space inside the spinal canal)
Spondylolisthesis (shifts in vertebral position that can pinch nerve tissue)
Untreated musculoskeletal alignment issues
Poor muscle tone and/or awkward posture at work, resulting in soft tissue strain
Chiropractic Care and Other Natural Answers
No matter how debilitating your symptoms may seem, many cases of lower back pain can be successfully treated without surgery. Our chiropractor will administer X-rays and analyze your symptoms to determine whether your pain is mechanical (originating in the bones, muscles and connective tissues) or radicular (originating in pinched nerves). Chiropractic adjustments can bring your lumbar joints and discs back into line, removing nerve compression, muscular strain and joint stiffness. Our weight loss strategies can help you shed excess pounds, reducing the burden on your spine. Last but not least, we can provide you with the necessary rehabilitation to heal injured back muscles and/or strengthen your lower back against future painful episodes.
Contact Our Sewell Chiropractor for Safe, Effective Pain Relief
Lower back pain may seem unbeatable, but our Sewell chiropractor can help you defeat it the safe, non-surgical way. Call Eulo Chiropractic Center at 856-269-4567 to schedule an appointment and don't forget new patients receive a free consultation!
Categories