Chiropractic Services and Treatment from Your Sewell Chiropractor
Eulo Chiropractic Center in Sewell NJ offers chiropractic treatment for back pain, sciatica, and whiplash for the Washington Township area and surrounding communities of Turnersville, Williamstown, Blackwood, and Glassboro. Visit our chiropractor in Sewell to schedule an appointment
Here at Eulo Chiropractic Center, we offer a wide array of chiropractic services, including treatment for back pain, sciatica, whiplash, headaches, migraines and auto accidents. We can even help you lose weight.
Chiropractic Services
Chiropractic Adjustments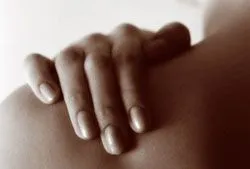 Chiropractic adjustments are often the first step in reducing your back and neck pain because they correct minor misalignments of the vertebrae. When one or more of your vertebrae are misaligned, the signals sent from your brain to the rest of your body are interrupted, which causes various illnesses and localized and widespread pain. Manual adjustments push your vertebrae back into their proper alignment and help reduce the pain associated with sciatica, scoliosis and bulging and herniated discs.

Health and Wellness
Our chiropractors are dedicated to permanently improving your health and helping you live a full, active life, which is why we offer comprehensive health and wellness programs that are tailored for your specific needs and lifestyle. We take into consideration your current injuries and the tasks you perform on a daily basis and offer advice on how to reduce the chance of injury while performing those tasks. We can even recommend specific strengthening and cardio exercises and stretches to help you increase your flexibility, strength and energy levels.
Weight Loss Treatment
Losing excess weight can improve your overall health and energy levels and reduce the stress and pressure on your spinal column and joints. Our weight loss treatment program takes into consideration your current activity level and illnesses and seeks to create a healthy eating plan that you can live with the rest of your life. Losing excess weight can help reduce lower back and joint pain.
Whiplash Treatment
Our chiropractic clinic offers whiplash treatment for the Washington Township area and surrounding communities of Sewell, Turnersville, Williamstown, Blackwood, and Glassboro. Whiplash is a potentially debilitating injury that most often occurs during car accidents. It is a severe sprain of the muscles and ligaments of the neck, and it throws the cervical vertebrae completely out of alignment. If left untreated, it can result in bulging and herniated discs, bone spurs and permanent loss of range of motion in the neck.
We offer whiplash treatments, including chiropractic adjustments that will reduce your neck pain and headaches and realign the cervical vertebrae. These treatments will stop the progression of the injury and start the healing process.
For more information on our chiropractic services in Sewell,NJ and weight loss programs, please call our office at 856-269-4567 .
.