Back Pain from Car Accidents Explained by Our Chiropractor Serving the Sewell, Turnersville, Williamstown, Blackwood, Glassboro, Washingtown Township Communities
Getting into a car accident in the Sewell, Turnersville, Williamstown, Blackwood, Glassboro, and Washingtown Township areas impacts your body and health. When you notice back pain after an accident, you may benefit from seeking chiropractic treatments. Our chiropractor at the Eulo Chiropractic Center offers natural solutions to help with recovery from a back injury.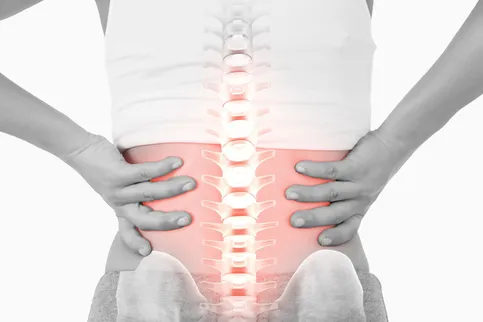 Injuries from an Auto Accident Resulting in Back Pain
When you notice low back pain or any injuries from an auto accident resulting in back pain, you want effective solutions to focus on the underlying cause of the injuries. An appropriate treatment plan depends on the cause of your pain and the severity of your injuries.
Common injuries associated with auto accidents that may contribute to your pain include:
Compression, or pressure, on your nerves
Injuries to the spine
Injuries to the muscles, like sprains and strains
Sciatica, which is a type of pinched nerve in the lower back
Nerve damage
Herniated discs, which occur when the cushion between the vertebrae of your spine pushes outward
Pinched nerves, which happens when a nerve is compressed or has too much pressure on the nerve
Fibromyalgia, which is a generalized pain in your body and joints without obvious injuries
Poor spinal alignment
Scoliosis caused by the impact and injuries to the spine
Severe car accidents may lead to unexpected injuries. In some cases, you may notice a curvature to your spine or chronic pain. Some injuries may not exhibit severe pain until hours after the accident, particularly in the case of muscle injuries.
Treatment Options for Auto Accident Back Pain at Eulo Chiropractic Center in Sewell, NJ
When you get into an auto accident and it causes back pain in Sewell, Turnersville or the Washington Township area, you want an effective treatment plan. At our clinic, we offer a variety of solutions to help with pain management.
The treatments we offer include:
Manual adjustments, which focus on reducing pressure in your spine by aligning the spine properly
Adjustments with instruments, which use Impulse Adjusting Instruments for controlled treatments along your spine
Dropwork, which uses a drop table to adjust the spine with Thompson, Gonstead or Activator chiropractic techniques
Myofascial release therapy, which focuses on the muscles and injuries to the muscles in your back through chiropractic adjustments
Gonstead treatments, which focus on addressing concerns from the foundation in the pelvic area and lower back to encourage proper spinal alignment
Nutritional counseling, which uses food and dietary changes to reduce inflammation and encourage natural healing
Our treatment strategy focuses on your situation and needs. Our chiropractor may use tools to reduce pressure on your nerves or we may use manual adjustments and traditional solutions for pain management. Our treatment recommendations focus on your needs and situation.
Why Consider Working with Our Chiropractor in Washington Township?
Our chiropractor offers a solution to an injury to your back. A professional evaluates the severity of your injuries and then recommends a solution to address the injuries with natural and holistic treatments. We develop a personalized plan of action based on your body's reaction to a car accident.
Treating an injury after a car accident plays a key role in your health and well-being. It addresses the cause of your discomfort and allows you to focus. At our clinic, we offer the tools you need to heal after an accident. To learn more about our treatments or for an appointment, call 856-269-4567.